A Challenge is a quest available in Dragon's Dogma.
Objective
Details
This quest becomes available at Pablos' Inn notice board immediately after slaying The Dragon in The Final Battle (or "Post-Game").
The Arisen must slay the Hydra deep within The Shadow Fort, in the Frontier Caverns' Proving Grounds.
Walkthrough
Walk to the Shadow Fort or teleport using a Ferrystone if the Arisen has previously placed a Portcrystal there.
Upon entering the The Shadow Fort go down the hole to the right of the front door of the main keep. This will lead to the Frontier Caverns beneath the Shadow Fort. Slay all the Goblins and Hobgoblins within to reach the Proving Grounds. A cutscene will show the Hydra unleashed by Goblins.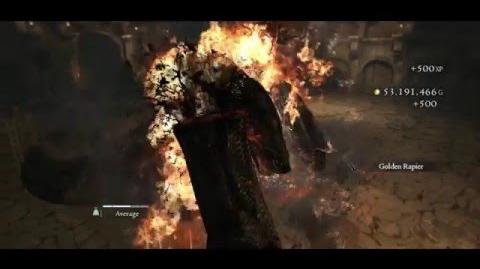 Slay the Hydra to complete the quest.
Refer to the Hydra page for tactical advice.
Note: This is an ideal quest in which to use to obtain the Headshunter Achievement/Trophy.