Abyssinal Coat is armor available in Dragon's Dogma.
Description
Edit
"Mythical armor that emits a dull glow.
Only those who plumb the world's depths
might obtain it."

Part of a set that includes Abyssinal Bracers, Abyssinal Greaves and Abyssinal Outfit.
Useable By
Edit
All Vocations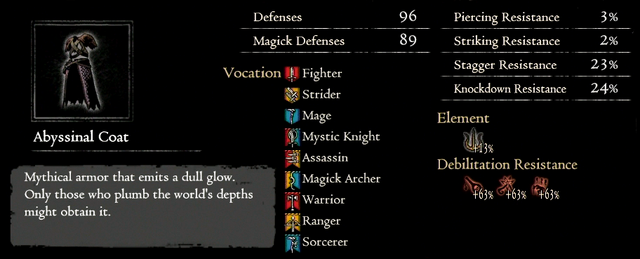 Obtained from landing a finishing blow on the Ur-Dragon (Online).
Enhancement Item Locations
Edit