Adept's Robe is armor available in Dragon's Dogma: Dark Arisen.
Description
"A robe favored by high-level wizards, it continuously restores the Health of nearby allies."
Usable By
Stats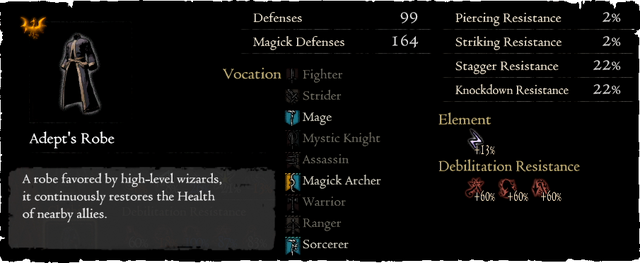 Location
Enhancement Item Locations
Notes
Wandering Pawns equipped with this robe will heal the Arisen and any pawns in theircompany that stand nearby. 
Can passively heal above the "grey" damage, similar to the Magic Archer's Regenerative Augment.
Heals approximately 3.5HP/sec.
The Wearer does not possess the healing effect.
Range of effect is about approximately 10-12 feet.
Gallery