Beastly Mantle is DLC armor available in Dragon's Dogma.
Description
"A cape made from the pelt of a beast of old. Such monsters are only the stuff of myths, nowadays."
A near ideal match for the Chimeric Armor Set.
Usable By
Stats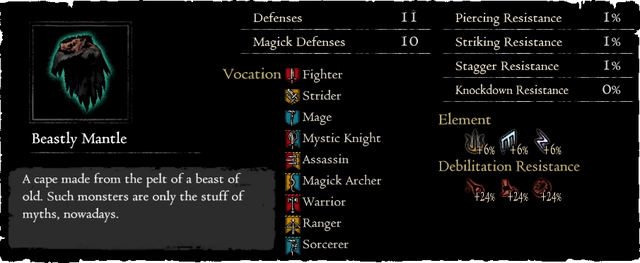 Location
Enhancement Item Locations
Notes
The materials are described as "Lion Skin" and "Goat's Hair" in the Dragon's Dogma Official Design Works, so this has likely originated from a Chimera.
This is the cloak that Barroch wears.
Gallery