Beastly Mantle is DLC armor available in Dragon's Dogma.
Description
"A cape made from the pelt of a beast of old. Such monsters are only the stuff of myths, nowadays."
A near ideal match for the Chimeric Armor Set. As the materials are described as "Lion Skin" and "Goat's Hair"[1] this has likely originated from a Chimera.
Usable By
Stats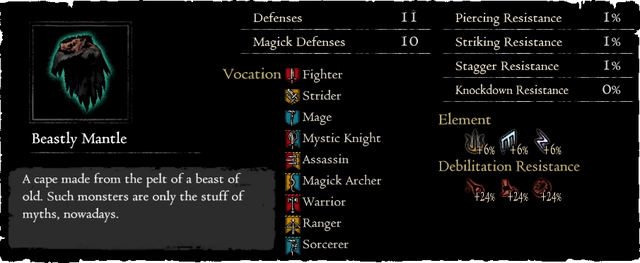 Location
Enhancement Item Locations
Notes
↑

Described in the Dragon's Dogma Official Design Works.
This is the cloak that Barroch wears.
Gallery