Blasphemer's Cloak is a cloak available in Dragon's Dogma: Dark Arisen.
Description
"One of the 13 fabled Bitterblack armaments befouled by devilry."
Usable By
Stats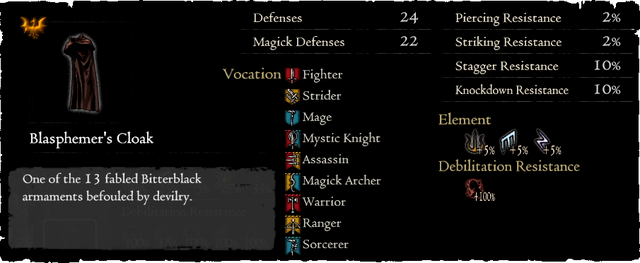 Location
Quests
Enhancement Item Locations
Notes
This cloak and the Hellfire Cloak are the only two "13 fabled Bitterblack armaments" that cannot contain additional enhancements. This is most likely because no cloak in the game has additional enhancements on it.