Captain's Armor Set is DLC armor available in Dragon's Dogma.
Description
Edit
"Light women's armor, suited for long voyages. Its simple yet unique design coyly display the wearer's assets."
Usable By
Edit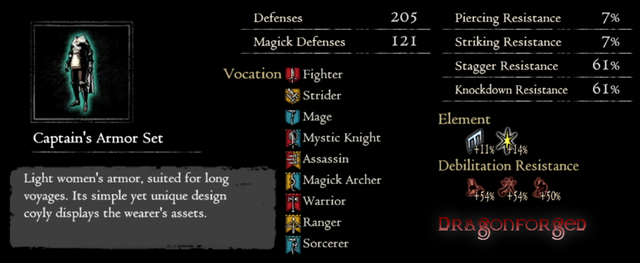 Enhancement Item Locations
Edit
Although the armor is obviously designed for women, it can be worn by either gender.
When wearing this armor while talking to Mercedes for the second time at the Encampment will yield amusing special dialog if the Arisen is Male:

"Well...if you want to wear that, just don't be seen with it."