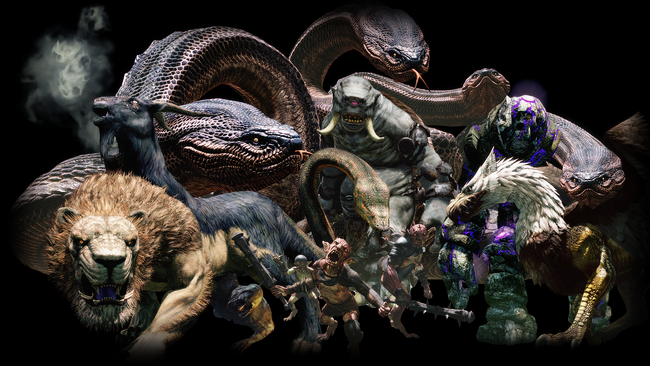 Enemies can be found all over Gransys, and take many forms including gigantic mythological beasts, other humans and the living dead. Animals usually pose little danger to your characters, but like other deadly creatures they can still be attacked for Experience and Items. The variety of enemies that are encountered in the wild vary depending on the time of day, and are especially dangerous at Night.


Subcategories
This category has the following 21 subcategories, out of 21 total.
Ad blocker interference detected!
Wikia is a free-to-use site that makes money from advertising. We have a modified experience for viewers using ad blockers

Wikia is not accessible if you've made further modifications. Remove the custom ad blocker rule(s) and the page will load as expected.