Rarifying
Talk

0
3,162pages on
this wiki
Category page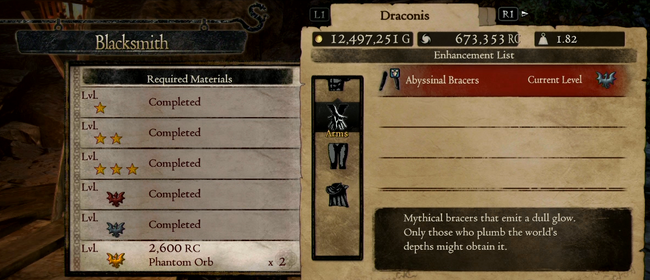 Rarifying is a process in Dragon's Dogma: Dark Arisen that utilizes particular items and Rift Crystals to upgrade equipment beyond the level of Dragonforged. This service provides equipment an additional 2 levels of upgrade. Rarifying services are provided by Barroch. Equipment must be upgraded to a Dragonforged level before it can be rarefied.
The two levels are as follows:
Silver Rarifying

Gold Rarifying

Note: Another common term used among players for "Rarifying" is Silver and Gold Dragonforged.
It seems that Rarified items cannot be gifted to support pawns.
Rarifying Items
Edit
To Rarify equipment, you must see Barroch and ask for his rarifying services, though to rarify equipment, the equipment must already be dragonforged. There are two levels of rarifying, Silver and Gold, Gold being the higher level. Similar to upgrading equipment, you must have specified materials to rarify equipment. You must also pay a fee, however, unlike in standard upgrading, you pay in Rift Crystals, not Gold.
Another thing worth noting is that to Gold rarify equipment, the equipment must be already Silver rarified. Meaning if you want to Gold rarify equipment you must first get your equipment Dragonforged, then Silver rarify it, then Gold rarify it.
Pages in category "Rarifying"
The following 100 pages are in this category, out of 100 total.
A

B

C

D

E

F

F cont.

G

H

I

J

K

L

M

N

N cont.

O

P

R

S

T

V

W