Chaos Helm is DLC armor available in Dragon's Dogma.
Description
Edit
"A sinister helmet plagued by an unknown curse. Those too weak to withstand it become as slaves to the helm's will."
This Helm is part of the Chaos Armor Set. It is a Black version of the Chimeric Helm. When the visor is placed down, a red glow can be seen from within it.
Usable By
Edit
Fighter, Warrior and Mystic Knight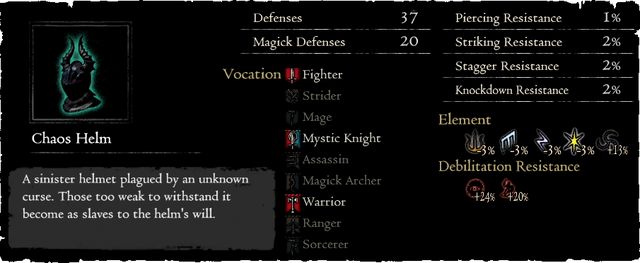 Enhancement Item Locations
Edit