Crested Armguards is armor available in Dragon's Dogma: Dark Arisen.
Description
"A pair of standard-adorned planks designed to shield the shoulders of their wearer."
The same design without the crests is used on the Chaos Gauntlets, and without the crests and hand covers on the dark Assassin's Armguards, and the red Assailant's Bracers. The heraldry on the crests is also found on the Meloirean Plate.
Usable By
Stats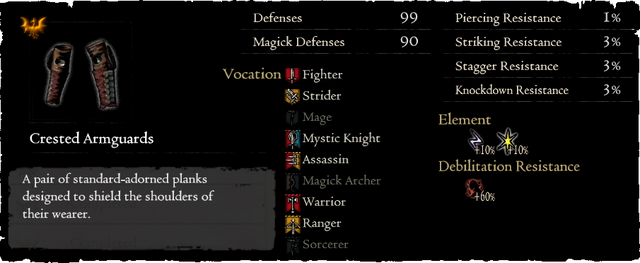 Location
Enhancement Item Locations
Gallery