Crimson Gauntlets is armor available in Dragon's Dogma.
Description
"Rugged gauntlets of a deep, burning red that seems not of this world."
Usable By
Stats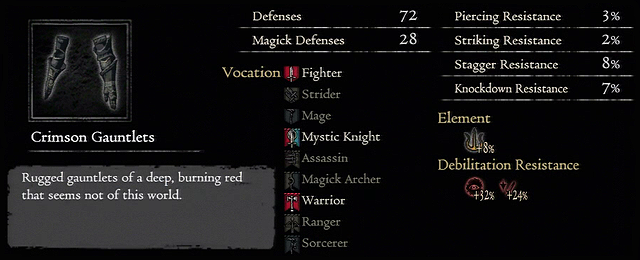 Location
Can be found inside of chests in the following chambers in The Everfall:
Enhancement Item Locations
Notes
This piece of armor closely resembles pieces from the Chimeric Armor Set, only re-skinned to red.