Crimson Gauntlets is armor available in Dragon's Dogma.
Description
"Rugged gauntlets of a deep, burning red that seems not of this world."
Part of the Crimson Armor Set.
Usable By
Stats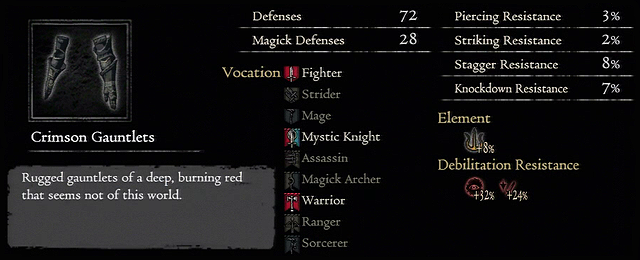 Location
Can be found inside of chests in the following chambers in The Everfall:
Enhancement Item Locations
Notes
This piece of armor closely resembles pieces from the Chimeric Armor Set, only re-skinned to red.