Crowned Hood is armor available in Dragon's Dogma.
Description
"A hood affixed with a magickal crown. Quilted with griffin feathers that lend extra resilience to attack."
Potential element of the Raptor Armor Set. The Crowned Hood also matches the scale pattern and color of the Abyssinal Armor Set exactly.
The Feather Hood is a lesser crownless version.
Usable By
Stats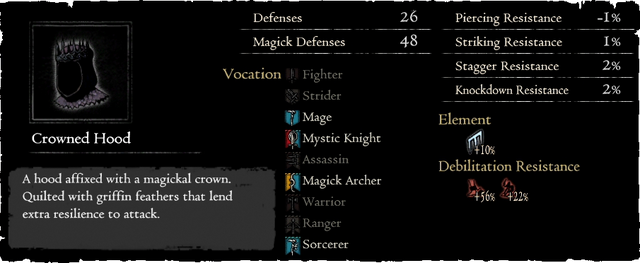 Location
Enhancement Item Locations
Gallery