Cursed Bite is a weapon available in Dragon's Dogma: Dark Arisen.
Description
"A sword whose guard recalls the shape of a cursed dragon. Its unnerving design rouses destructive urges in all who wield it."
Usable By
Stats
Location
Enhancement Item Locations
Gallery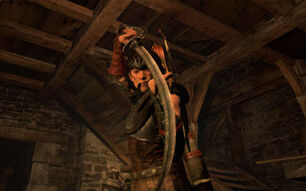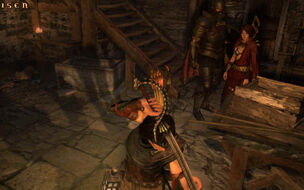 Ad blocker interference detected!
Wikia is a free-to-use site that makes money from advertising. We have a modified experience for viewers using ad blockers

Wikia is not accessible if you've made further modifications. Remove the custom ad blocker rule(s) and the page will load as expected.