Cursed Carving is an item available in Dragon's Dogma.
Description
"A seemingly ensorceled statue. Its eerie countenance seems ready to emit a foul poison at any moment."
The Cursed Carving is a very heavy false idol, found only in the Wilted Forest.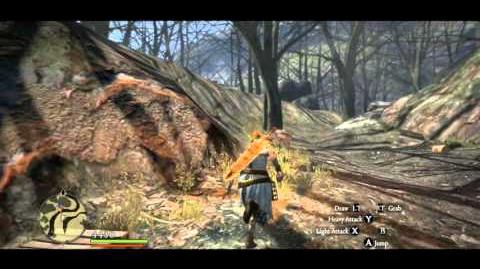 Location
Location Description
Images
In a circle of Loneflowers just outside of and west of The Abbey.





(A one off find)

In the Wilted Forest atop a large stone formation that is near the area of the Chimera. Look for the highest rock formation in that region and climb it. At its peak, near the branch, should be the carving.





(A one off find)

Can be found in either of the chests outside The Abbey, on the route down to the Prayer Falls - the chests may contain other items.
In the river facing niche of a low rock form midway up the river bank. Found halfway between the ford between the Wilted Forest and Cursewood, and the Prayer Falls.
Quests
Enhancing
2 Star Enhancement
3 Star Enhancement
Combining
Component to
Notes
Gallery