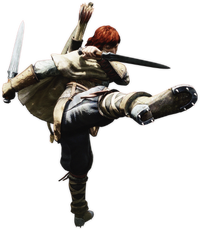 A pair of small blades wielded by Striders, Rangers, Assassins and Magick Archers that do Slashing damage. 
Dagger Skills include more agile and acrobatic actions that Sword or Longsword skills, as well as some specialized evasion techniques.
Daggers List
All daggers are listed with dragonforged stats and are sorted from strongest to weakest using the strength and magick stats combined.
Notes