Delta Guard is clothing available in Dragon's Dogma: Dark Arisen.
Description
"A woman's loincloth in the shape of triangle. One would be hard pressed to find a more dinstinctive piece of 'armor'."
Usable By
Stats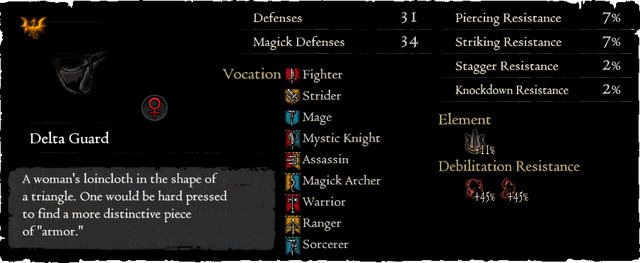 Location
Enhancement Item Locations
Notes
Curiously enough, if the Delta Guard is worn with the White Hawk Cuisses, the metallic loincloth disappears altogether, completely revealing the underwear that conceals.
The Delta Guard is the armor piece worn by comic book heroine Red Sonja.