Denim Hosen is clothing available in Dragon's Dogma.
Description
"Hosen woven from a unique process to grant them enhanced durability."
In terms of color the denim hosen match the Chaos Armor Set, and the Abyssinal Armor Set, though better leg protection can be easily found.
Usable By
Stats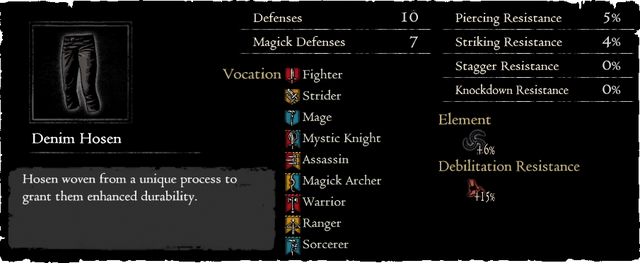 Locations
Sold by the following Merchants :
Enhancement Item Locations
Ad blocker interference detected!
Wikia is a free-to-use site that makes money from advertising. We have a modified experience for viewers using ad blockers

Wikia is not accessible if you've made further modifications. Remove the custom ad blocker rule(s) and the page will load as expected.