Divine Surcoat is armor available in Dragon's Dogma.
Description
Edit
"A surcoat worn by crusading holy warriors, blessed with the prayers of the Faith."
Usable By
Edit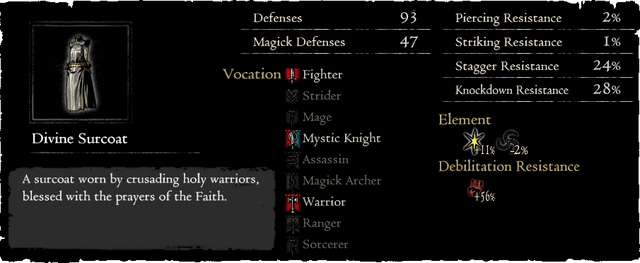 Enhancement Item Locations
Edit
This is the armor that Savan wears.
This is actually more like a tabard rather than a surcoat.
Ad blocker interference detected!
Wikia is a free-to-use site that makes money from advertising. We have a modified experience for viewers using ad blockers

Wikia is not accessible if you've made further modifications. Remove the custom ad blocker rule(s) and the page will load as expected.