Dragon's Glaze is a weapon available in Dragon's Dogma: Dark Arisen.
Description
Edit
"A longbow said to embody a dragon's ill humor, and famed for the soul-piercing chill of its ice-enchanted arrows."
This is the only Magick based longbow for Rangers.
Extremely effective against Drakes and Firedrakes. Shooting them in the face can freeze their nose/mouth area and make it harder for them to breath fire.
Highly effective against Poisoned Undead, Banshees, Eliminators, and Saurians. A single shot will occasionally freeze them solid.
Minimum level requirement for use without stamina penalty: 46
Usable By
Edit
Enhancement Item Locations
Edit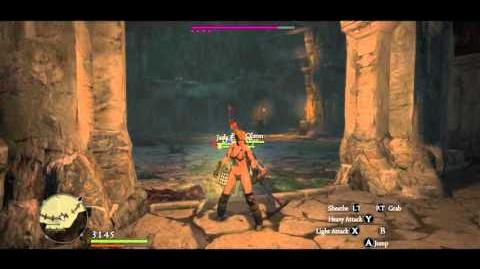 Ad blocker interference detected!
Wikia is a free-to-use site that makes money from advertising. We have a modified experience for viewers using ad blockers

Wikia is not accessible if you've made further modifications. Remove the custom ad blocker rule(s) and the page will load as expected.