Frost Riposte is an Ice based skill available in Dragon's Dogma.
Description
"An advanced form of Icecounter that persists for a longer period of time and conjures more shards of ice upon a perfect block."
An advanced version of Icecounter.
After a relatively brief incantation, enchants the magick shield with the Ice element. While the enchantment is active, regular blocks deal a moderate amount of Ice damage in a small area in front of the knight. Perfect Blocking conjures a wave of ice in a large semi-circle in front of the knight, not unlike releasing the High Frazil spell.
Notes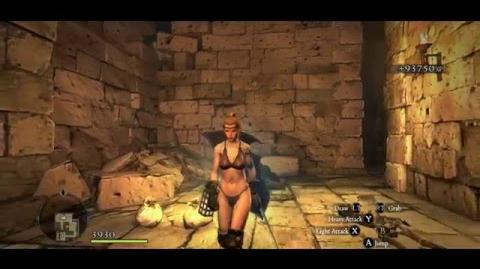 Gallery