Fur Greaves is armor available in Dragon's Dogma.
Description
"Leather greaves wrapped in thick animal hide for protection."
A potential accessory for the Barbarian Armor Sets, though useful in a wider variety of armors, including as a component of the Leather Armor Set.
Usable By
Stats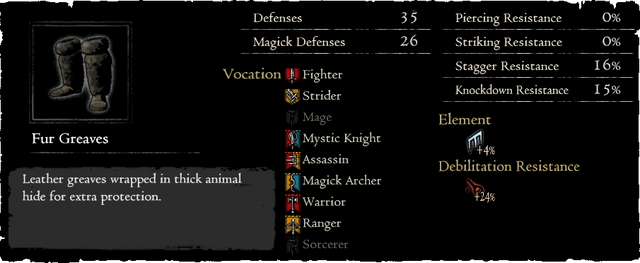 Location
Enhancement Item Locations
Gallery
Ad blocker interference detected!
Wikia is a free-to-use site that makes money from advertising. We have a modified experience for viewers using ad blockers

Wikia is not accessible if you've made further modifications. Remove the custom ad blocker rule(s) and the page will load as expected.