Gloves of Might is DLC armor available in Dragon's Dogma.
Description
"Gauntlets fashioned from purple crystal, they raise the wearer's speed while clinging to any object."
Notes:
Increases the wearer's speed when climbing monsters.
Does not increase speed while climbing objects and terrain - the augment Dexterity may be used for that.
Extremely useful when combined with the climbing augments Adhesion (for grip), Opportunism (+20% strength) and Arm-Strength (for stamina).
Usable By
Stats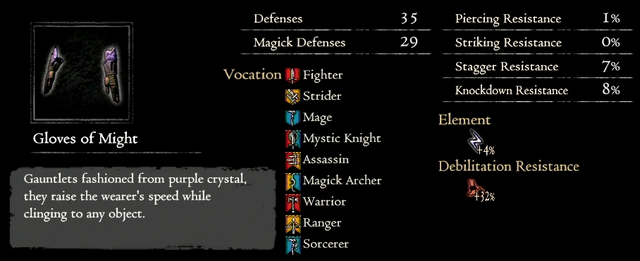 Location
Enhancement Item Locations
Gallery