Grand Surcoat is armor available in Dragon's Dogma.
Description
"Squires and newly minted men-at-arms dare not don this surcoat, reserved for veteran knights only."
Can form part of the Grand Surcoat Set.
Usable By
Stats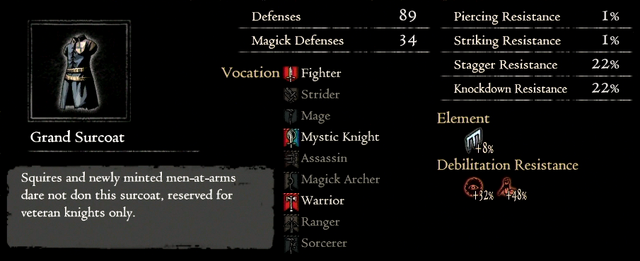 Location
Can be bought from Caxton
Can be found in the Castle Treasury between two large Jars near the door
Can be found in the Bluemoon Tower; located in the chest beside two mining sources
Enhancement Item Locations
Gallery
Ad blocker interference detected!
Wikia is a free-to-use site that makes money from advertising. We have a modified experience for viewers using ad blockers

Wikia is not accessible if you've made further modifications. Remove the custom ad blocker rule(s) and the page will load as expected.