See also: Dragon's Dogma World and Lore
Dragon's Dogma takes place in the duchy of Gransys, a province divided in the eastern region of the Liogran Peninsula. It's covered in lush fields, dense forests, and rolling plains. Brimming with dungeons to explore, adventures to be had, stories to be told, and mythical monsters to be slain, the landscape of Gransys is anyone's to explore. Coupled with dark and menacing nights when monsters prowl, Gransys is just an extremely small part of a world unlike any before it.
Regions and points of interest
Edit
Towns and Castles
Edit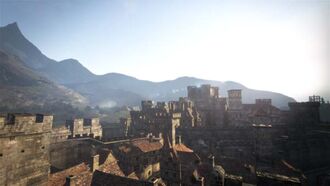 Ad blocker interference detected!
Wikia is a free-to-use site that makes money from advertising. We have a modified experience for viewers using ad blockers

Wikia is not accessible if you've made further modifications. Remove the custom ad blocker rule(s) and the page will load as expected.