Heresy Cloak is DLC armor available in Dragon's Dogma.
Description
"A cloak once worn by a group of sorcerers persecuted as heretics to the Faith."
Though the cloak has matching resistances to the Heresy Armor Set, this cloak is the perfect match for Ancient Armor Set in both colors and textures.
Usable By
Stats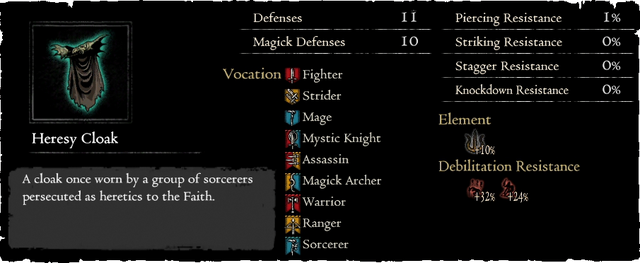 Location
Enhancement Item Locations
Trivia
The upper part of Heresy Cloak is similar in appearance to the Ancient Cape. The major differences are the chain, textures, color and the cape that's covering the character's arms.
Gallery