Hero's Surcoat is DLC armor available in Dragon's Dogma.
Description
"A surcoat worn by a great hero of lore as he set off to slay a dragon."
Usable By
Stats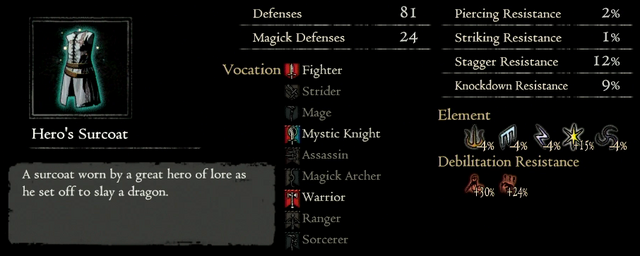 Location
Enhancement Item Locations
Notes
The armor has a unique visual effect in the form of a faint whitish glow, indicating its holy resistance.
Trivia
The coat also bears two red embroidery bands crossing over the left breast and back left shoulder, which is probably a reference to Saint George given the item description and the pattern's resemblance to a Saint George's cross.
Gallery