Leather Chestguard is clothing available in Dragon's Dogma.
Description
"A Leather Chestguard is a simple breastplate of boiled leather."
Depending on the sex of the wearer the chestguard either gives breast, or chest and stomach protection.
A potential piece of Barbarian Armor Sets.
Usable By
Stats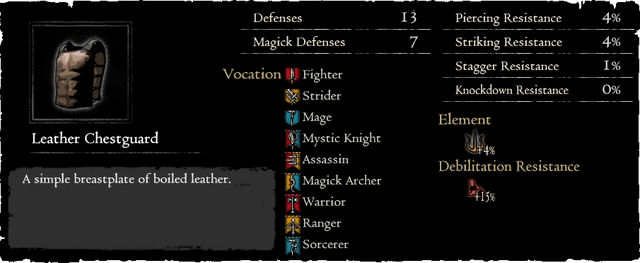 Location
Sold by the following Merchants :
Found as random loot inside Chests in Gran Soren.
Enhancement Item Locations
Gallery