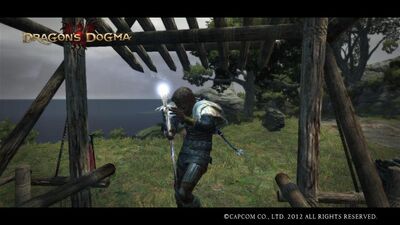 Levitate
is one of the core skills in the game
Dragon's Dogma
.
| | |
| --- | --- |
| | (Mage, Mystic Knight, Magick Archer) |
Description
An advanced form of Feather Jump that mitigates gravity's pull, enabling a gentle landing even from great heights. (Use Jump Whilst in Mid-Air)
Stats
Notes
Even if you do fall from a great height, you have to use it just before you hit the floor and you'll slowly levitate down. If this isn't performed correctly you'll fall flat on your face and take damage.