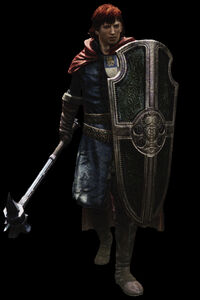 Maces are powerful blunt weapons, exclusively used by Mystic Knights.
Maces share the same skill set that Mystic Knights can use with Swords (see Mace Skills) but deal Blunt Damage.
Maces List
All maces are listed with dragonforged stats and are sorted from strongest to weakest using the strength and magick stats combined.