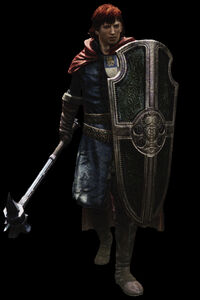 Used exclusively by Mystic Knights, Magick Shields are large, heavy shields that can be imbued with magickal augmentation and are a vital asset to their arsenal. 
Magick Shield Skills include offensive and support spells including Weapon enchantments. Many of the shield spells are 'counter' spells that are activated when a Perfect Block is performed. (See also Mystic Knight Shield Counters)
Magick Shields List
All magick shields are listed with dragonforged stats and are sorted from strongest to weakest using the strength and magick stats combined.