Parcel Service is a quest available in Dragon's Dogma.
Overview
"I was beset by monsters from the sky while on a courier's errand. The feathered fiends flew off with all my deliveries, to the eyries of the west, no doubt - Soulflayer Canyon. Pray, retrieve my lost packages!"
Acquire ten Parcels.
Walkthrough
This quest becomes available at Arsmith's Alehouse notice board in Gran Soren after meeting the Duke in the quest Come to Court.
Parcels are encountered during Fedel's quest The Conspirators - one can be found at the attack site in the Cursewood, and a further ten next to the Confidential Letter.
Hand in ten to Arsmith to complete the quest and receive the rewards of gold, experience, and the Golden Stings daggers.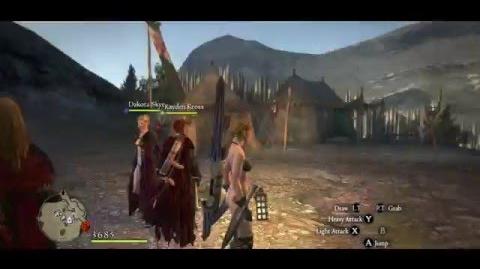 Notes