Plebian Shirt is armor available in Dragon's Dogma.
Description
"A shirt of common style and inexpensive fabric. Offers protection against the cold but little else."
Part of the replacement clothing supplied to the Arisen after the Dragon attack. Equipped after the quest Newly Arisen
Also sold by Iola at Iola's House in Cassardis.
Part of the Plebian Armor Set.
Usable By
Stats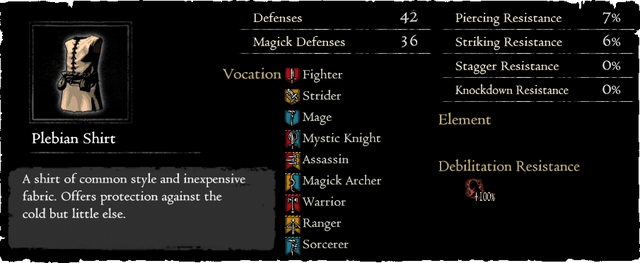 Enhancement Item Locations