Savage Fang is a weapon available in Dragon's Dogma.
Description
"An exceptional longbow hewn from the teeth of a beast from beyond the rift. A masterwork of power and performance."
Usable By
Stats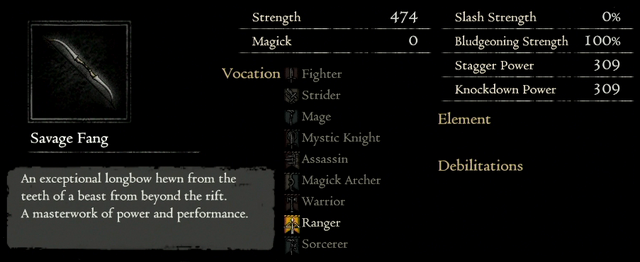 Location
Can be obtained by purifying Bitterblack Weapon Lv.1.
Can be found in chests in these locations:
Can be purchased from these shops/vendors:
Enhancement Item Locations
Notes
This was the strongest Longbow in the original version of Dragon's Dogma, however Dark Arisen gave all drops from The Dragon substantial buffs.
In Dark Arisen, this weapon can no longer be gifted to another Pawn.
Gallery