Scholar's Bangle is armor available in Dragon's Dogma.
Description
"Metal bracelets oft worn by apprentices and other pupils of magick."
Part of the Scholar's Set.
Usable By
Stats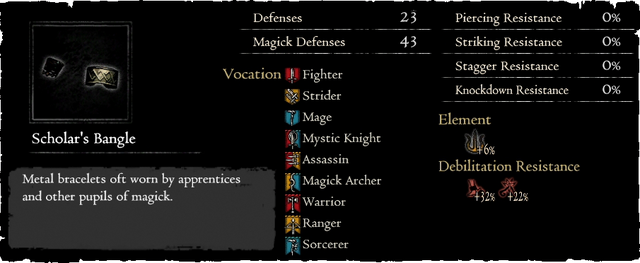 Location
Sold by:
May be found in a chest within Dripstone Cave, located in the area with lots of Snakes next to the door that is initially locked from one side.
Enhancement Item Locations