Set Against the Dead is a DLC quest available in Dragon's Dogma.
Overview
"The catacombs are hearth and home to the forces of the undead. Though they might be returned to death quick enough, their great numbers can overwhelm even a seasoned hand. They must not be allowed up to the surface."
Defeat forty-five Undead Warriors.
Walkthrough
This quest becomes available on The Encampment notice board immediately after Harbinger of Destruction.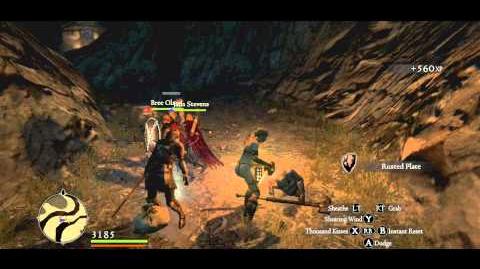 Undead Warriors can be commonly found underground in The Catacombs, and above ground at night - at which times they are common in the Wilted Forest, amongst other places.
Defeat forty-five of these warriors for a reward of 1,000 Gold, 750 Exp., and the Soulbreaker longsword.
See also