Set of Lady's Garb is armor available in Dragon's Dogma.
Description
"The clothing of a fairly well-heeled lady. Meant for women, though men without shame might also wear it."
Usable By
Stats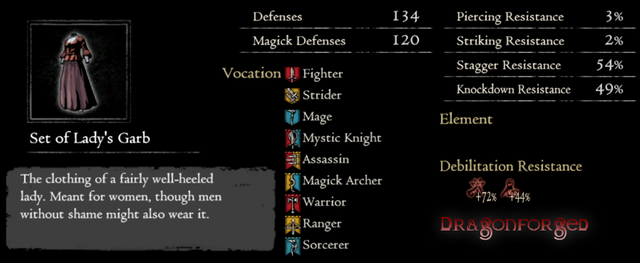 Location
Enhancement Item Locations
Notes
Putting this on a male character unlocks the trophy/achievement A Queen's Regalia.
A female disguise is required for any male character during the quest Thick as Thieves.
This will also trick an Ogre, getting it 'excited at the sight of women'.
This item changes appearance notably when actually worn by a woman.
Gallery