Set of Servant's Garb is armor available in Dragon's Dogma.
Description
"A set of clothing worn by servants in the castle. Meant for women, though men without shame might also wear it."
Usable By
Stats
As of Dragon's Dogma: Dark Arisen the following changes have been made: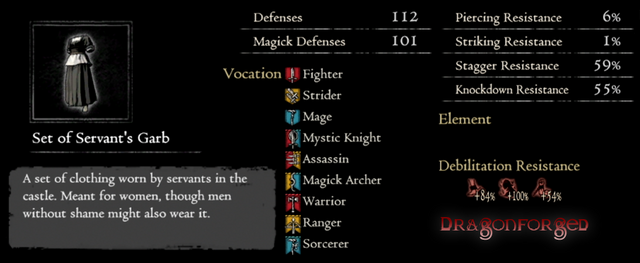 Location
Enhancement Item Locations
Notes
Equipping a male character with female clothing such as this awards the trophy/achievement A Queen's Regalia.
Male party members wearing female clothing causes differing responses in some circumstances - for example Ophis and Ogres will react differently.
This item respawns after approximately 5 ingame days.