Shadow Greaves is armor available in Dragon's Dogma.
Description
"Greaves possessed of an unsettling quality. Some claim they are wrought of material not of this world."
Usable By
Stats
↑ Only in the original version of the game, not in Dark Arisen.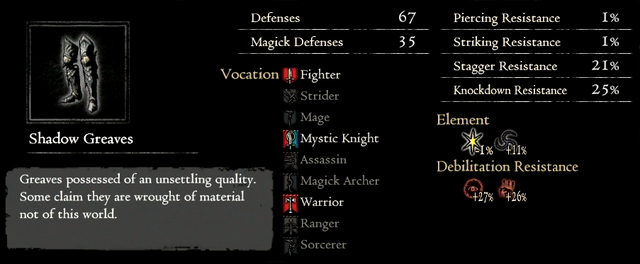 Location
Enhancement Item Locations
Notes
They are a different color palette version of Gryphic Greaves.
These are the greaves that Savan wears.
Gallery