Shadow Greaves is armor available in Dragon's Dogma.
Description
"Greaves possessed of an unsettling quality. Some claim they are wrought of material not of this world."
Usable By
Stats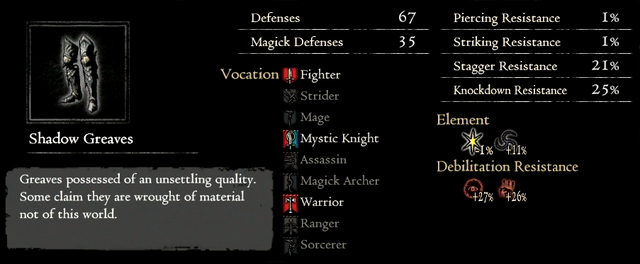 Location
Enhancement Item Locations
Notes
They are a different color palette version of Gryphic Greaves.
These are the greaves that Savan wears.
The Godsbaning exploit can be used to obtain this item on a 'single' attempt.
Gallery