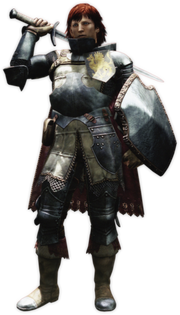 A defensive and offensive weapon used by Fighters and Assassins. They are often used with a Sword.
Shield skills are primarily based around defensive maneuvers and counter-attacks.
Shields List
Edit
All shields are listed with dragonforged stats and are sorted from strongest to weakest using the strength and magick stats combined.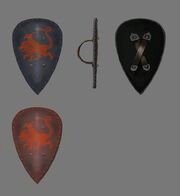 All, or most, shields have a heraldry. This was common during medieval times as it represented the coat of arms of a nation.