Snakeskin Purse
Comments

39
2,975pages on
this wiki
Snakeskin Purse
Item Info

Base Weight

0.81
Snakeskin Purse is an item available in Dragon's Dogma. It is the quest item for A Lost Cause.
Description
"A fine purse fashioned from white snakeskin, likely dropped by accident. It holds a remarkable sum."
Locations

One of the guaranteed location of the purse is the Blighted Manse: First Level Underground, and it is shown below in the video: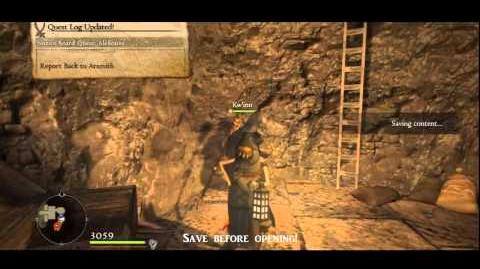 Uses
The Snakeskin purse although you may not think, is however a material and can be used in the crafting of items and enhancement of weapons and armour. However it is not used in enhancement of top grade weapons so completing the quest and handing it over is no great loss.