Summery Cowl is armor available in Dragon's Dogma.
Description
"A woman's protective hood, well durable and suited for the road."
Sold by Madeleine, and can be found in a chest in The Ruins of Heavenspeak Fort, as well as gathered from a Weapon/Armor Pile at the peak of the Bluemoon Tower.
Matches the Summery Pareo, and Recluse's Robe. Can form part of a Summery Set.
Usable By
Stats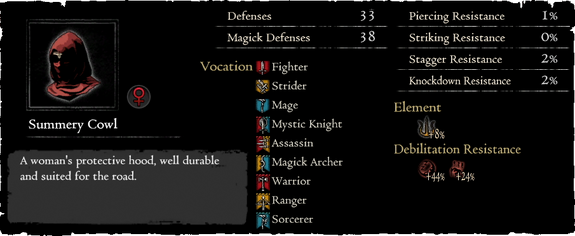 Enhancement Item Locations