The Catacombs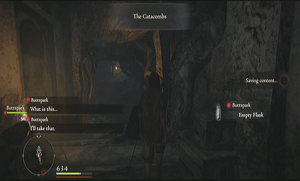 Location Info
The Catacombs is a location in Dragon's Dogma.
An ancient burial chamber of considerable size. Home to the Undead and the meeting place of Salvation.
Enemies/Monsters
Edit
Headless Icon: Spawns in a chest on a wooden platform near the only Level 3 chest.
Level 3 chest containing random good loot.
Catacomb Gold found in Ore Deposits.