The Wages of Death II is a quest available in Dragon's Dogma: Dark Arisen.
Details
"The more monsters I hunt here, the more uneasy I become. Beneath deepening feelings of despair and resignation, a strange sense of anticipation simmers. Could this be the pull of some presence here? I can but follow the whims of my restive heart, as it bids me wander this place in search of foes. I urge you to chart the selfsame course."
Defeat five Elder Ogres.
Walkthrough
This quest is available Pre-Daimon, from Olra's notice board after Call of the Arisen.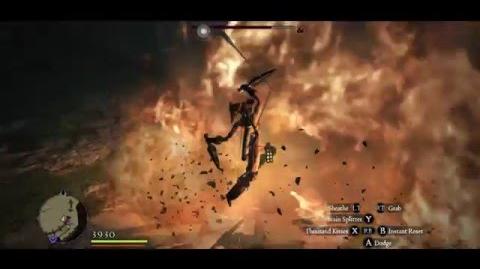 While travelling through Bitterblack Isle, Elder Ogres may appear randomly in certain areas.
Once five Elder Ogres are defeated, the quest will complete.
Notes