Thunder Kite Shield is a weapon available in Dragon's Dogma.
Description
"A result of an unknown smithy's fatal experiment with magick, this shield is forever enchanted with thunder."
Although the shield has a permanent lightning enchantment, which boosts magic, the base enchantment does not bestow the benefits of Thundercounter or Thunder Riposte, or pass lightning enchantment to any other spell or skill incanted with the aid of the shield.
Usable By
Stats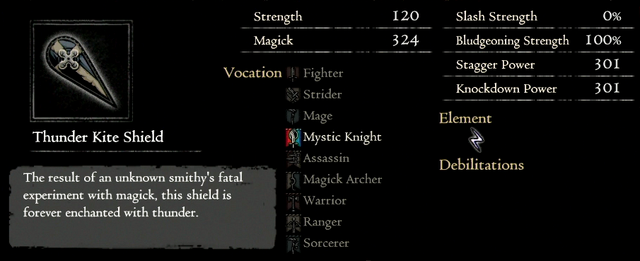 Location
Enhancement Item Locations