Trophy Boots

Armor Info

Base Weight

1.23

Cost

NA

Value

? G

Type

Leg Armor

Cannot be Traded/Gifted
Trophy Boots is armor available in Dragon's Dogma: Dark Arisen.
Description
Edit
"Quality leather boots fashioned of saurian sage hide, they slightly boost the amount of weight their wearer may carry unhindered."
Usable By
Edit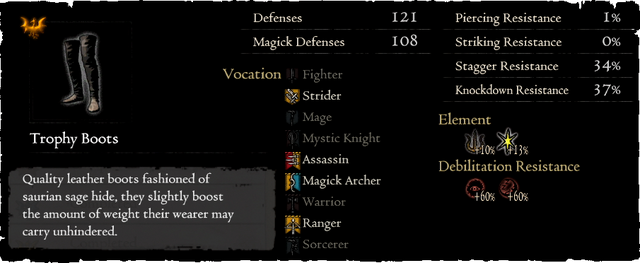 Enhancement Item Locations
Edit
The Trophy Armor Set (Trophy Jacket, Trophy Bracers) offers the best Magick bonus possible and, as such, is a very viable alternative to the Oblivion Armor Set for magick weapons wielder and especially Magick Archer.