Fellow Arisens,
You are invited to join a PS4 community. The community is focused to bring upon seasoned and beginner Arisens across the realms of Dragon's Dogma:
Share Dragon Battle Strats
Post Ur-Dragon Updates and Grace Periods
Setup Equipment & Item Trades
Share your Pawns
Game discussion and events.
This is an open community for all. Join the Elite of Dragon's Dogma.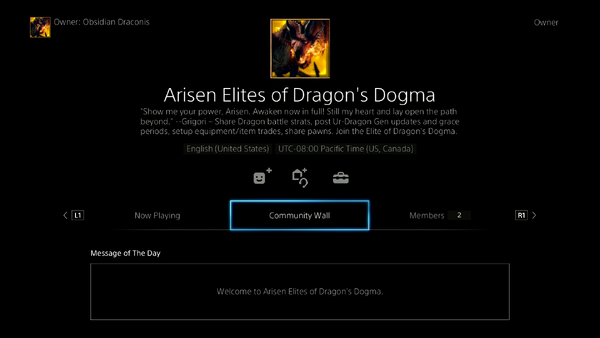 Instructions
In order to join a particular community on the PS4 you must search the owner of the community. Sony has not yet implicated a search function to find the community itself.
(1) Search the owner of the community in Friends. PSN ID: DrAKonicSouL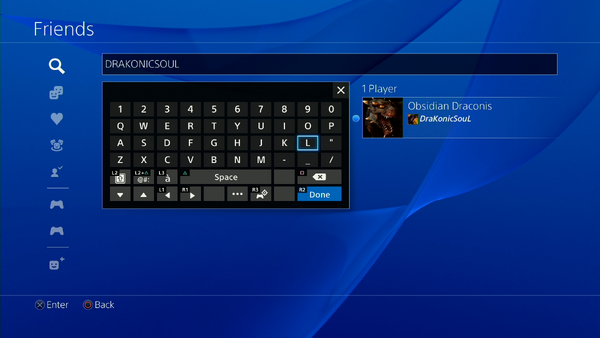 (2)Choose the owner and then select the community option in the menu. The display will show which communities are owned by the user.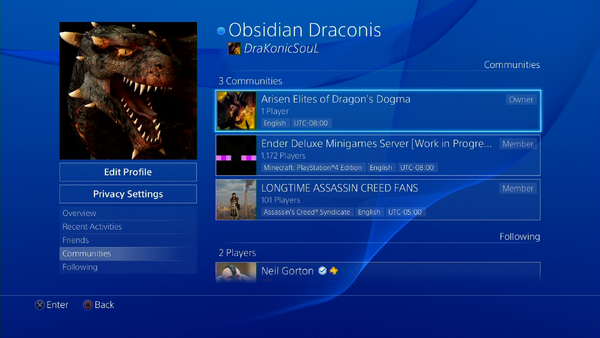 (3)Select the community to the right, once you are inside the community select "Request Membership".

Dragon's Dogma Admin 21:37, November 1, 2015 (UTC)