Virtuoso Ring is a jewelry piece available in Dragon's Dogma: Dark Arisen.
Description
"A ring that augments basic attributes."
Virtuoso Rings are one of the results obtained by purifying Bitterblack Gear Lv.1, and have many variations. This item can augment two of any of the following basic attributes:
Usable By
Example ring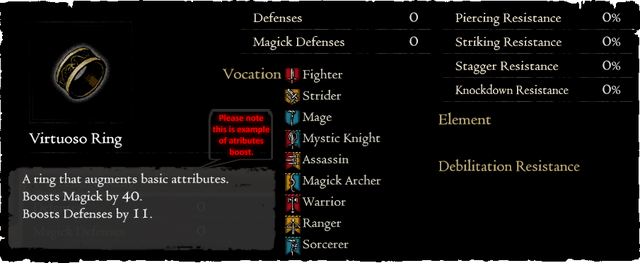 Notes
Health and Stamina increase by steps of 10 (50, 60, 70...).
Other values increase by steps of 1 (11, 12, 13...).
This makes a total possible outcomes of 47,406 different Virtuoso Rings.