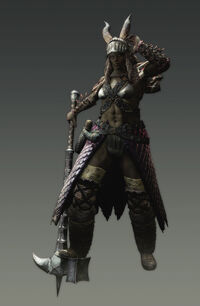 Massive two-handed weapons that are wielded exclusively by Warriors. They deal Blunt Damage.
Warhammers and Longswords use the same skill sets - see Longsword and Warhammer Skills.
List
All warhammers are listed as the dragonforged forms and are sorted from strongest to weakest using the strength and magick stats combined.