Wizarding Gloves is armor available in Dragon's Dogma: Dark Arisen.
Description
"Leather gloves that are popular with veteran spellcasters."
Part of the Wizard's Set.
When worn with closer fitting clothing the wide 'cuff' of the glove is folded down - to make a glove more like the Scarlet Hand Covers in appearance.
Usable By
Stats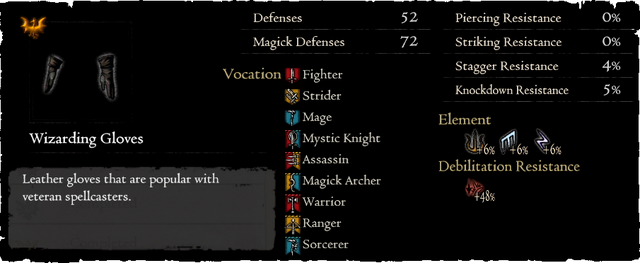 Location
Enhancement Item Locations